Description
A Headshot is a fatal shot which pierces the head and gets imbedded in the brain, causing mental damage and thus, death. Normal shots aimed to the head give a 1.2x damage multiplier (estimation). It can be increased by the Magnum , the Precision Laser and the .50 Caliber Sniper. It is also unknown why it is so easy to get headshots with the Shotgun though. Headshot++ and Critical++ weapons deal enormous damage, almost as much as the Great Three. Headshots are also the only known of critical hits in Raze 1.
Quotes
"Headshot baby"
"POW, IN THE KISSER"
"Headshaunta"
"Boom! Headshot!"
"bbbbbbrrrrrraaaaaiiiiinnnnnnssssshhhhhooooottttttt"
(These quotes are from Raze 1)
Tutorial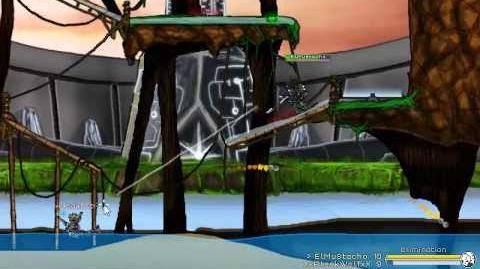 Community content is available under
CC-BY-SA
unless otherwise noted.