Description
[
]






[Idle at 40 secs, end at 1:15]

[Idle at 40 secs, end at 1:15]

[Idle at 40 secs, end at 1:15]
Quotes
[
]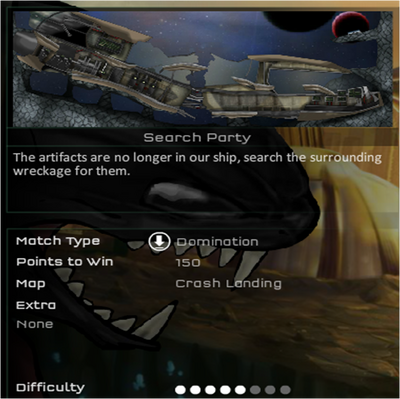 Tips and Warnings
[
]
You practically have your training boots on. Level 13 is harder and does not have a free "Idle At".
Idle Transport Bots give 2 credits : 1 kill
Use the time wisely. You only have 35 seconds.
Transport bots have 200% health
Use the "idle AI" time to dominate all flags, and try to get every single transport bot killed during "reactivation" so they only have starters.
Don't kill the transport bots, or it'll just be a waste of weapon ammo during idle time. Wait till 15-10 seconds before "reactivation" and quickly kill them.