Mutation is armor that is only available in level 14 of the Human Campaign. It is an extended version of the Combat Armor, and Mutation gives 200% HP and uses up the Defensive slot.
Mutation

Effect

200% Maximum HP

Cost

---

Level

Human Campaign, Level 14

Type

Defensive
Reality
[
]
Mutation in real life, has another name. Cancer. Usually, it is caused by your DNA having copying errors, and instead of dying away, it spreads, and takes over your system, and might, and usually will, kill you.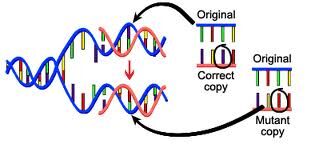 Armory
Abilities
Equipment (Defensive)
Equipment (Offensive)
Equipment (Utility)
Kill Bonuses

Headshot

,

Crotchshot

,

Buttshot

,

Assassin

,

Surprise

,

Direct Hit

,

Splish Splash

,

Spree Ender

,

Reflection

,

Juggerkill

,

Show Stopper

,

Slasher

,

Hot Hot Hot

,

Haunted

,

Embarassing

,

Chill Pill

,

Kill Steal

,

Disco Inferno

,

Mine Your Step

,

Capture King

,

Defender

,

Juiced

,

Rad

,

Survivor

,

Speed Shot

,

Show Off

,

What Shield?

,

What was that?

,

Corpslosion

,

Thanks