Welcome To An Admin's Userspace

♫♪♫♪♫♪♫♪♫♪♫♪♫♪♫♪♫♪♫♪♫♪♫♪♫♪♫♪♫♪♫♪♫♪♫♪♫♪♫♪♫♪♫♪♫♪♫♪♫♪♫♪♫♪♫♪♫♪♫♪♫♪♫♪♫♪♫♪♫♪♫♪♫
Yo, if you need help with this wiki, ask me or other admins. We're glad to help. Help this wiki, and we'll be happy, trying to help but making it worse, we'll still help you with corrections, but if ya try to mess this wiki up, prepare to be shot in the head from 100 miles away by me, speciallizing in long range weapons. .
---
Skin- Soldier (Md.Sage)
Abilities
Edit
Static field- Great if I need a little break or if I have ran out of ammo, or if I need to dodge a strong weapon, and don't have enough time
Weaponry
Edit
Starter - RRRRIIIPPP!!! The Ripper! I want to finish off enemies in range just after I resprawned. Can take around 100% health without shield by the time resprawn invincibility runs out)
Sidearm - Headshaunta! The Magnum! I can take a headshot, then normal hit. 100% health taken without shield!
Close range - Shotgun. Great three!!!!!! I need to take down enemies without wasting the Holy Grail's ammo, and I don't want to take damage with the Rocket launcher.
Automatic - I never use it much, but the Precision Laser had to do. I need highly accurate weapons, and because I'm a half critical pro. (Aiming for critical if I want to)
Long range - Highly important section to me. I'm using most people's favourite weapon, can you guess? It's the most powerful weapon in the game......
THE HOLY GRAIL! I need to get past J.Rockit's adrenaline boost, so he can't take the upper hand on me at the last minute. It's frustrating!
Heavy - I never use it much. Anyway, I like an explosive backup and the Destroyer's the best!!! I tear enemies apart with 4 shots, which just rips at the enemies' health apart in less than 5 seconds!
Finally, Explosives! My favourite section. Probably the most efficient weapon of the Great Three. However, there are too many ways to counter it. Nevermind! It's good bits just overpower its bad bits by almost infinity!
Equipment
Edit
Defensive - Combat Armour! It can survive a rocket launcher's blast, (except for the crotch and the butt, ouch!) and can take even more damage before you die!
Utility - Cooling packs! With it, as soon as my static field period has ended, the static field is already almost halfway charged!
Offensive - I'm a half-critical pro, as I have said before, and I look to power, not speed.
Kill Bonuses
Edit
All gotten! The hardest one to ever get for me is corpsplosion. It's so hard to pin grenades at the right time and kill an enemy.
About me in general

Description

No description

Location and hometown

Right now I'm in Rockhampton, Australia but was originally in 香港

Age

Almost 12!

What I like

New Technology, Sci-Fi, War, Science.

What I don't like

Kill stealers, work stealers, work getting wiped clean, etc

Fav Food

Siu Mai

Soldier

Science, reflexes, and multitasking, and keyboards.
if you like Raze 2, then try out these awesome games!
Dogfight squadron (miniclip, but known as just "Dogfight")
Raze 1 (Found as a sister wiki to this wiki)
Weapon (Armorgames)
My E-Mail is:
chihang322@gmail.com Do Not leave a message on my talk page. Parental control had made me unable to view messages from others on my talk page, nor can I leave messages on other people's talk pages.
My captions
My current stats on Raze 2

Edit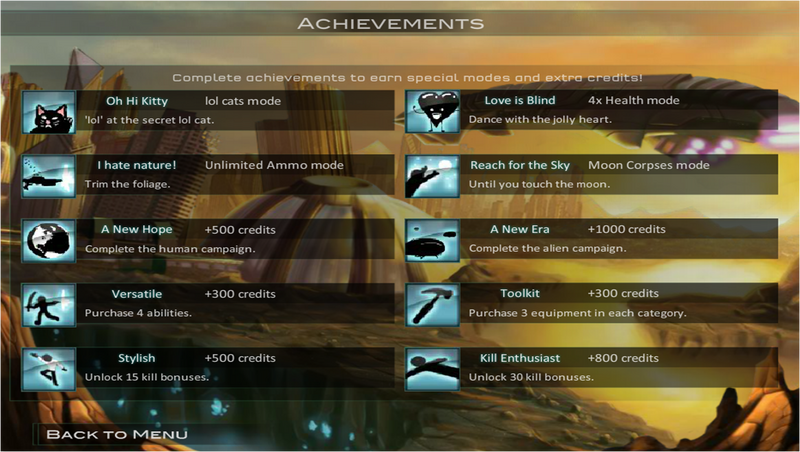 *Both campaigns finished
All kill bonuses earnt

Every weapon brought

Every equipment brought

Every ability brought

Achievements unlocked- All!

Game completion- 100%!
==My captions==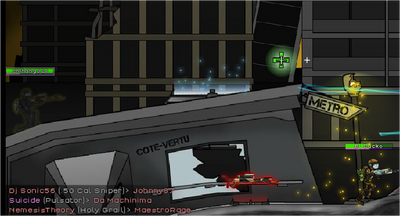 Armory
Abilities
Equipment (Defensive)
Equipment (Offensive)
Equipment (Utility)
Kill Bonuses

Headshot

,

Crotchshot

,

Buttshot

,

Assassin

,

Surprise

,

Direct Hit

,

Splish Splash

,

Spree Ender

,

Reflection

,

Juggerkill

,

Show Stopper

,

Slasher

,

Hot Hot Hot

,

Haunted

,

Embarassing

,

Chill Pill

,

Kill Steal

,

Disco Inferno

,

Mine Your Step

,

Capture King

,

Defender

,

Juiced

,

Rad

,

Survivor

,

Speed Shot

,

Show Off

,

What Shield?

,

What was that?

,

Corpslosion

,

Thanks
 

Weapons of Raze Two
Starters
Sidearms
Close Range
Automatics
Long Range
Heavy
Explosive
Community content is available under
CC-BY-SA
unless otherwise noted.